Then
Tom Bardsley
drums • auxilliary percussion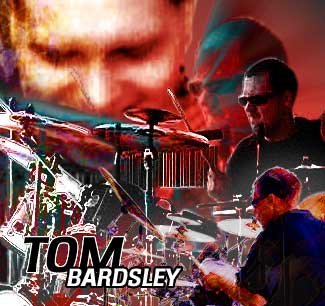 I've been playing the drums for the better part of fifteen years. I got my start early on in school, performing in many musical groups throughout high school and college, including marching bands, concert bands, and small ensembles. I currently study with drum/percussion instructor Bob Brosh (on and off), and I've been a member of the South Jersey Rhythm Collective.
Usually, I play the role of the "calming influence" in the band. I'm pretty laid back; and this helps diffuse situations when tempers flare. My bandmates tell me that there is a pretty strong relationship of this personality trait to my playing; I guess my playing style often gives the music of Second Story a laid-back feel. But I won't lie and tell you that I don't like hitting hard, especially in songs like "The Silent Giants" and "Truth Is…"

I currently work in management, but I'm very dedicated to my band. I'm always looking for ways to improve my parts — I believe that a song is never really finished, it just continues to grow and evolve.
Now
2020 bio coming soon