Then
John Lewis
keyboards • piano • percussion • vocals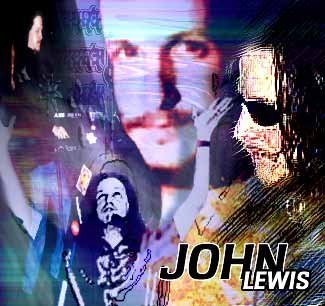 I've been playing piano and keyboards off and on for close to 20 years. I studied piano privately at an early age for about three years, but have been self-taught since. I've also been singing for practically my entire life. As a student, I was considered one of the top choral singers in the state, and upon reaching college, I studied vocal performance for 5 years, focusing on the Opera.
I try to have very expansive tastes in music; I embrace (and am certainly influenced by) everything I hear, particularly the likes of Peter Gabriel, Brian Eno, and countless others. I feel that my place in Second Story is to focus my creative abilities on the "atmosphere" within our music. My primary goal is to bring varying and unique textures to the band's sound.

I've worked within the music industry in one way or another for over 10 years – including "fronting" one of Philadelphia's better-known bands from 1990-1994. I've also held jobs within the music technology industry; on a personal level, I am constantly striving to marry technology and authenticity in my creative endeavors. Speaking of marrying, I also recently got married myself — to my supportive soulmate Sharon, in April 2002.
Now
2020 bio coming soon